Main content
Exhibits
We offer wall space to local artists who might be interested in showing their work for up to two months. Both professional artists and those who pursue art or photography as a hobby are encouraged to show their work. The walls above our first floor lounge area are equipped with moldings and a zippered-hook cord system for easy hanging of up to 8 pieces. Additional display space is available over the bookshelves. The glass display space in our foyer is available for showcasing smaller 3D artwork and interesting collections. Art shows are promoted via our social media channels. Contact the library to make arrangements to show your work.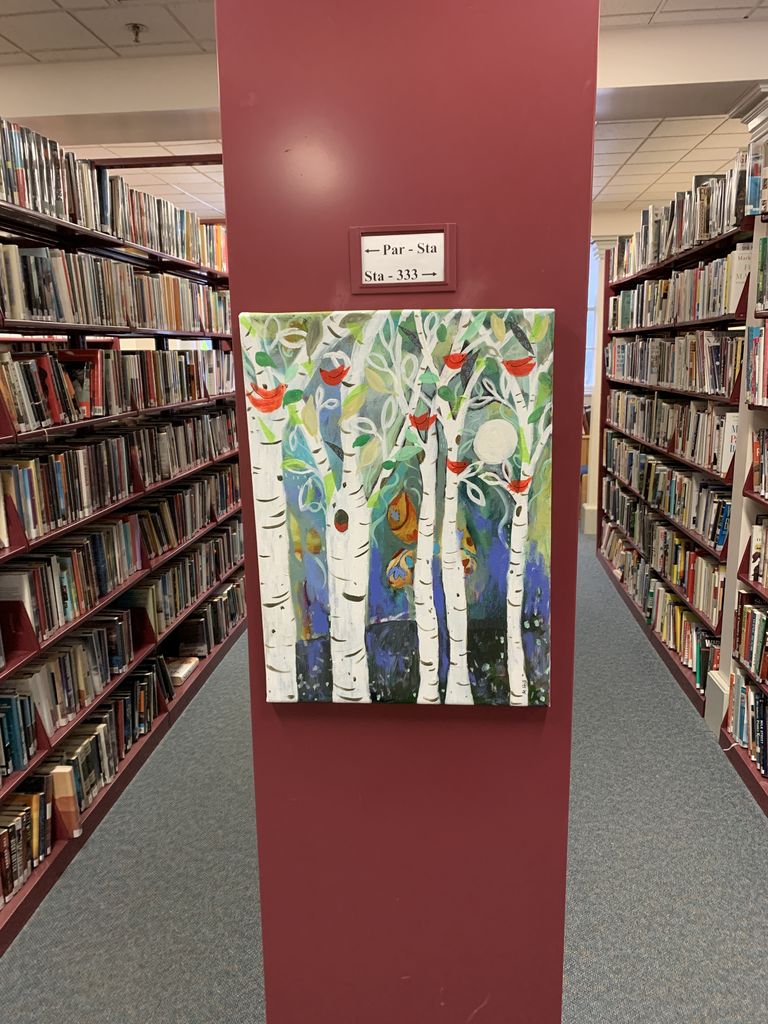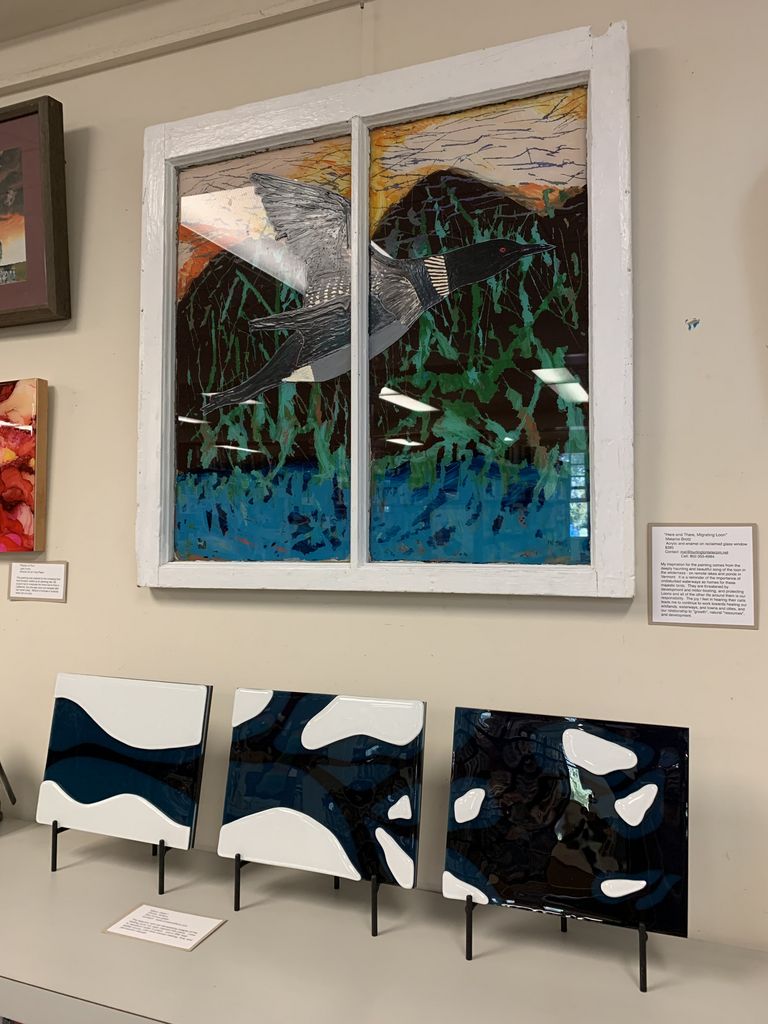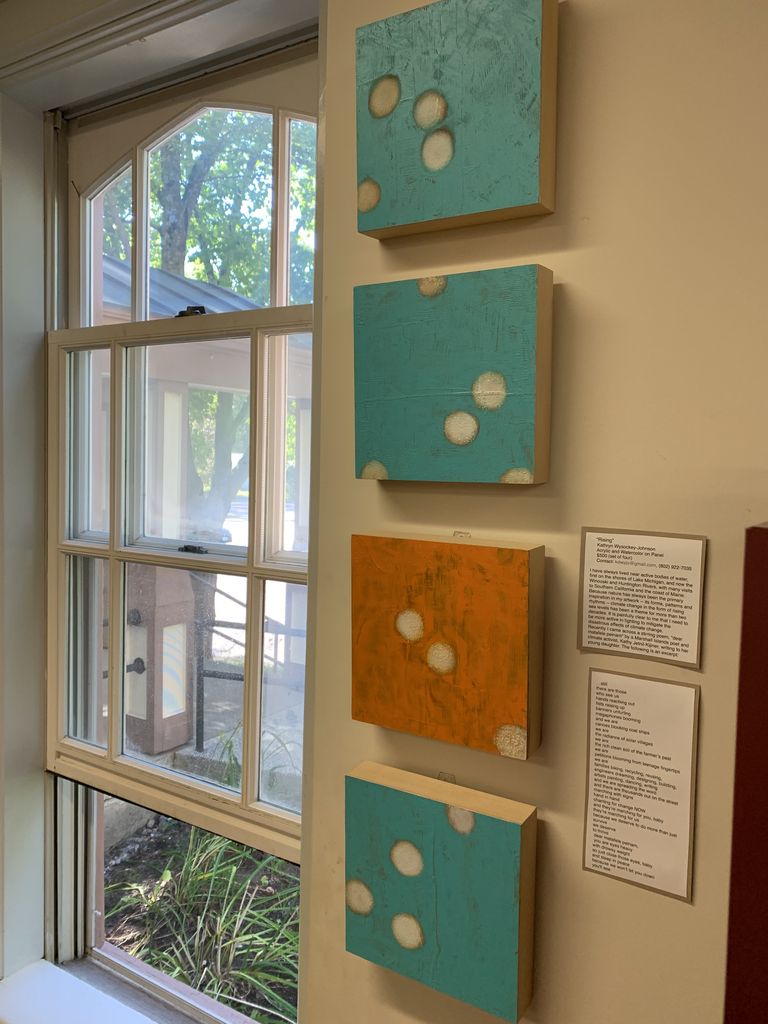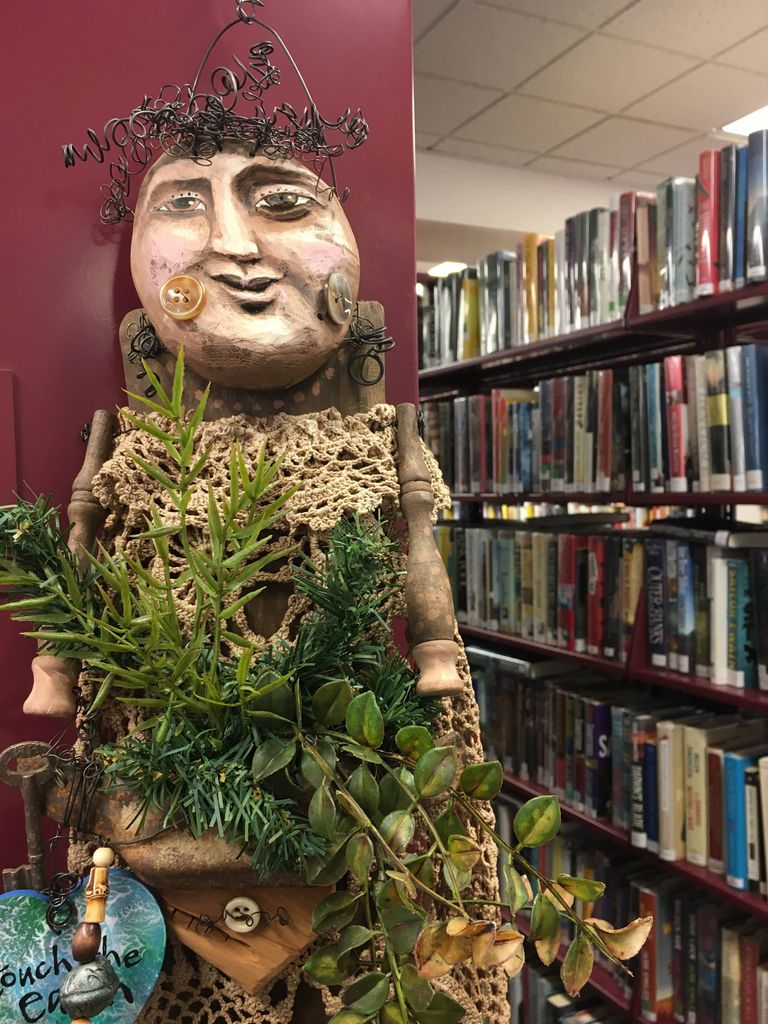 November Art Show: Laurel Waters
Four expressionistic landscapes by local painter Laurel Waters of Richmond Village on display for the month of November in the downstairs lounge, in three formats (including) 2 stretched giclee canvases, 1 framed giclee paper, and an original oil on canvas. Each piece is also available to purchase via the artist. Enjoy!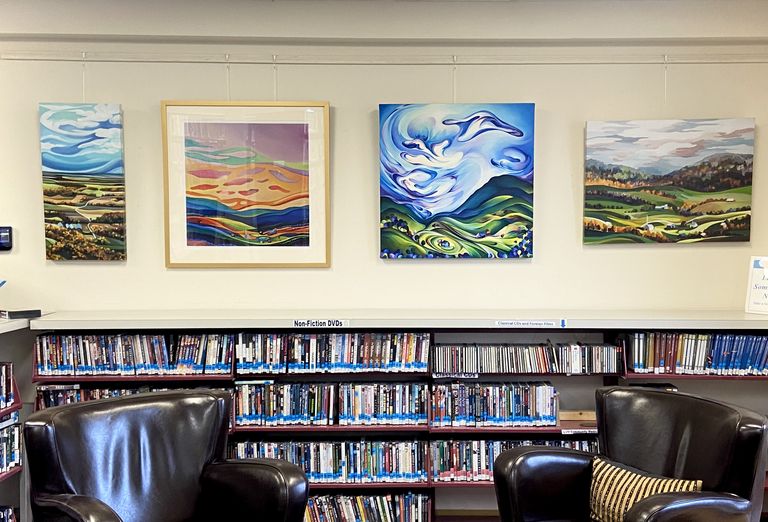 October & November 2022 Display
Model Trains in Vermont: During the months of October and November we will be hosting a display from the Green Mountain Division of the National Model Railroad Association. Let's face it, model trains are fun and are quite simply, cool. The display will show examples of model railroading, ultra realistic scenes, and highly detailed locomotives that will amaze you. You can visit the national, regional or division websites to get a taste of what's in store (www.nmra.org; www.nernmra.org; www.greenmountainnmra.com).