Main content
Exhibits
We offer wall space to local artists who might be interested in showing their work for up to two months. Both professional artists and those who pursue art or photography as a hobby are encouraged to show their work. The walls above our first floor lounge area are equipped with moldings and a zippered-hook cord system for easy hanging of up to 8 pieces. Additional display space is available over the bookshelves. The glass display space in our foyer is available for showcasing smaller 3D artwork and interesting collections. Art shows are promoted via our social media channels. Contact the library to make arrangements to show your work.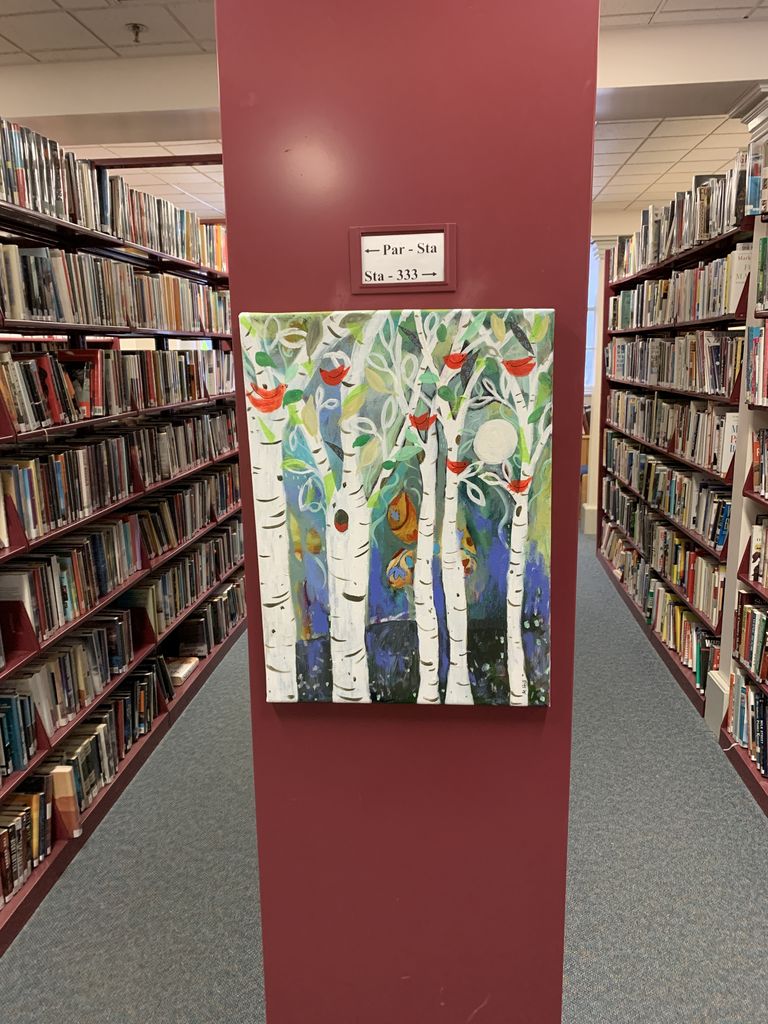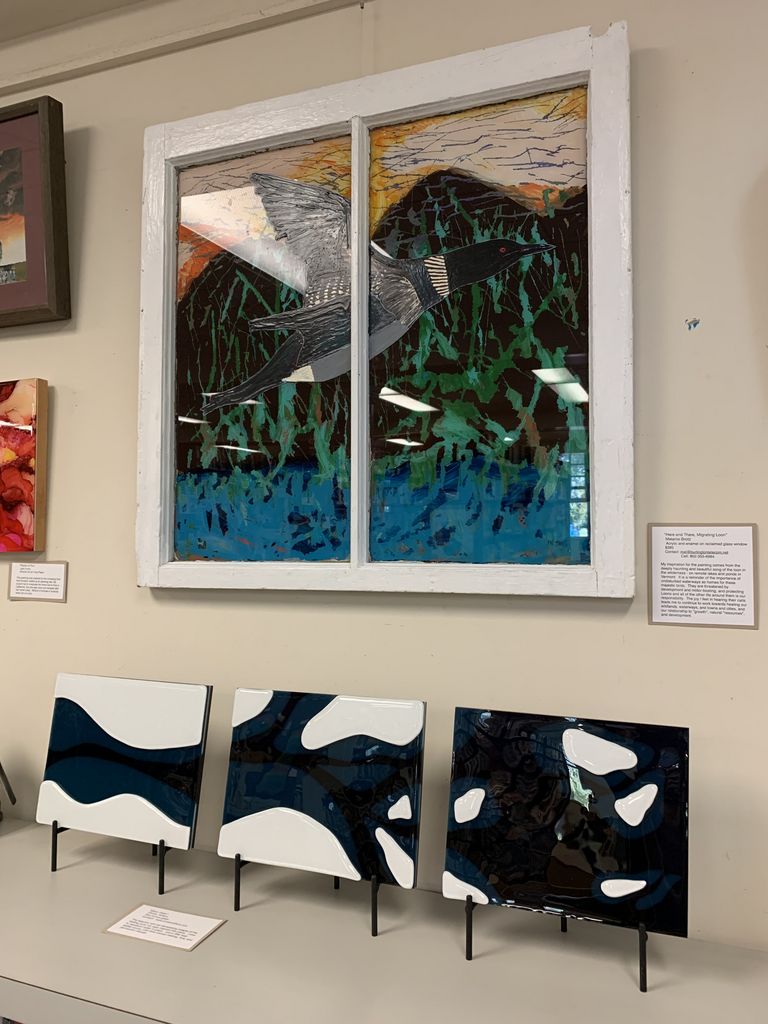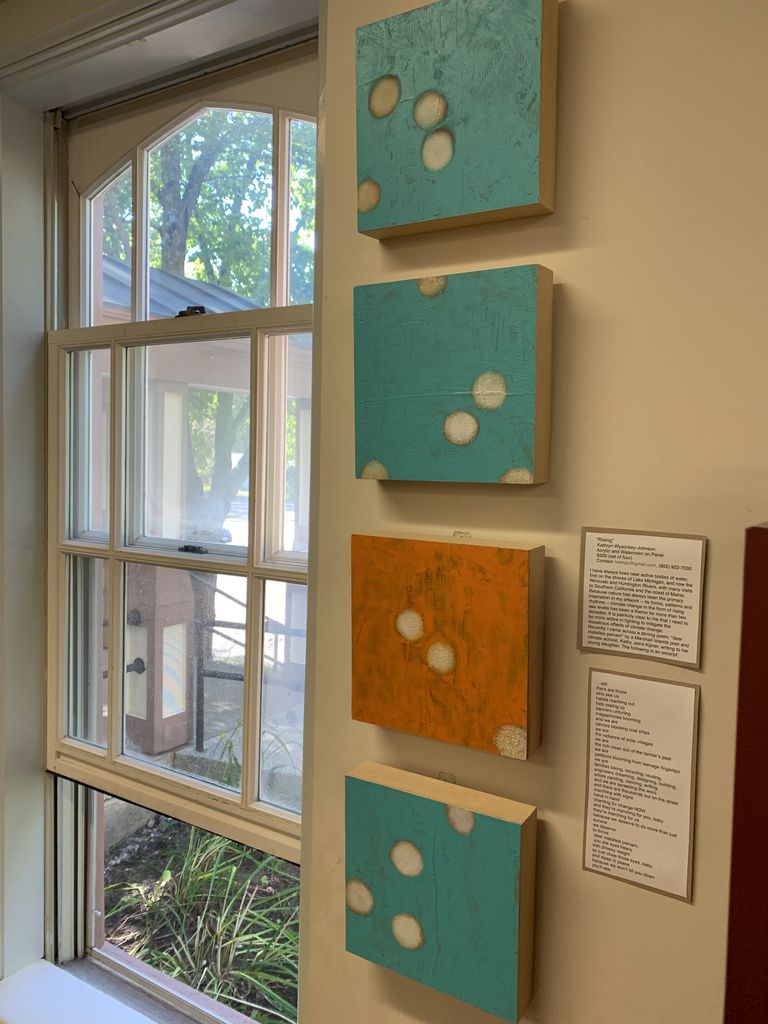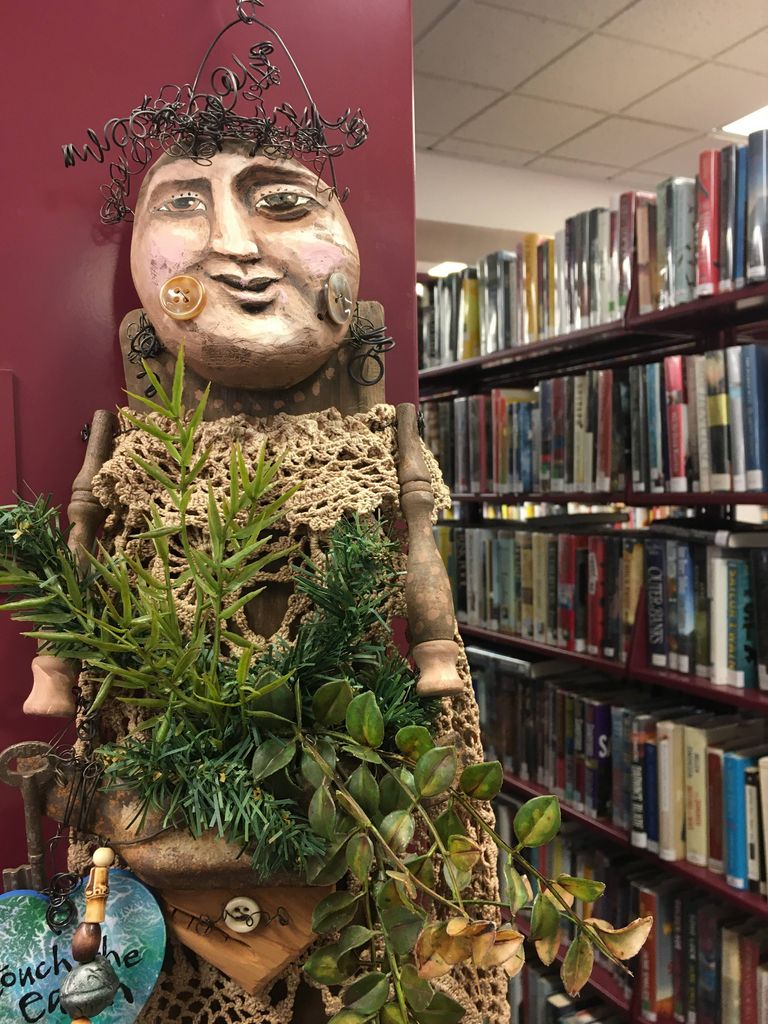 March & April Photography Show: Mary Claire Carroll
During the months of March and April come appreciate the vivid work of Richmond photographer Mary Claire Carroll. Her Images capture the light, shadow, and beauty of the moment and include some of her favorite locations around this area including Charlotte, Huntington, Essex, Lake Champlain, Underhill, and Richmond.
March & April 2023 Foyer Display Case
Celtic Knots by Gwen Landis
Born and raised in Bennington Vermont, Gwen Landis moved to Burlington to attend UVM in the early 90s. She bought a house in Richmond in 1998 with her husband and son and has lived here since. She's always loved arts and crafts and even considered going to art school but eventually decided she'd rather pursue her interests on her own. Besides drawing and painting, Gwen can often be found with her nose in a book or out in the woods, hiking or cross-country skiing. She also likes to travel and go on food tours, crocheting, writing, sewing, and spending time with friends and family.
Gwen is interested in all things Celtic, especially decorative knotwork. Celtic knots are complex and difficult to draw freehand so most of the designs on display were initially drawn with a stencil made for quilting but many of the smaller knots were drawn without a template. Gwen focuses on embellishing the shapes and filling them with color and shading to create depth and flow. She mostly uses Copic alcohol markers, colored pencils, watercolor pencils, and gel pens. She is currently working on some larger more intricate Celtic knots to paint with watercolors.
___