Main content
Sustainability at the Library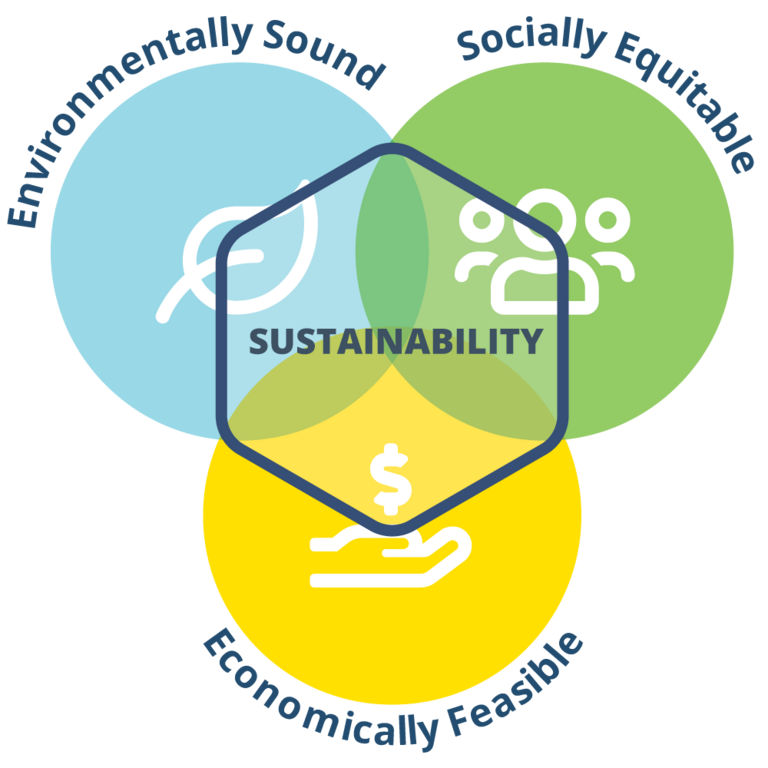 Richmond Free Library is committed to doing our part to create and sustain a healthy, lasting envirionment for all. Read our Sustainability Policy here. The very existence of an institution that exists to develop literacy, build community and provide equal access to shared resources epitomizes sustainability. By sharing books and items like puzzles, educational kits and even a sewing machine, your library reduces overall consumption and increases access.
But libraries can do so much more!
We are also pursuing certification through the Sustainable Libraries Initiative (SLI). This program is intended "to enable your library, and ultimately your community, to become more environmentally sound, socially equitable and economically feasible."
We do this by working with a Triple Bottom Line definition of sustainability. In order for a library, program, decision or system to be sustainable, it must be:
Environmentally Sound
Socially Equitable
Economically Feasible
In practice, this means Richmond Free Library considers these factors in our decision-making process with the understanding that all three are important and a decision that fits only one criteria only is not in fact sustainable.
Some of our recent successes include:
Energy efficient equipment and insulation incorporated into the HVAC update and replacement in 2021. This includes installation of heat pumps, improved ventilation and air treatment in the library.
Filtered water at our modern water fountain, including a special feature for refilling water bottles.
Replacing inefficient lighting with LEDs throughout the building.
Supporting Richmond Climate Action Committee's book discussion series.
We also:
Use reusable dishes purchased at local thrift stores for staff meals and food at library programs.
Reduce paper usage wherever possible, purchase recycled paper products whenever possible and recycle everything we can on the other end.
Host the annual Friends of the Library used book sale, which allows us to find new homes for books we can no longer keep in our collection and, through the Friends, to fund programs at the library.
Provide a cool space for people who do not have air conditioning at home.
Pay a living wage.
If you have any questions about the library's ongoing sustainability efforts, please reach out.