Main content
Children
Weekly Children's Programs
Weekly programs at the Library run from September through May and follow the MMUUSD schedule for vacation days and weather closure days.
STORYTIME/PLAYGROUP
The good times kick off with stories and action songs in the Library Community Room and then the toys come out for free play with friends new and old. Co-sponsored by the Library and the Lund Center. Kids from infant – five and their grown ups are invited to join the fun on Wednesdays from 10 am – noon.
BABY LAPTIME
This short, active storytime is for our youngest little book lovers and their grown ups. We'll look at picture books, sing simple songs, do some rhyming and bouncing and sometimes get out the shakers and scarves. This program is designed for infants and early toddlers. Mondays at 10:30 am.
HORA DE CUENTO (SPANISH STORYTIME)
Join native Spaish speakers Chichi and Eva for a time of stories, songs and learning activities all in the Spanish language. This program is a great opportunity for students in the Spanish Immersion Program to hear the language out in the community and for parents to learn alongside their student. Younger children and their caregivers are also encouraged to attend. It is never too early to be exposed to a new language. Join the fun on the third Saturday of the month at 10:30 in the Community Room.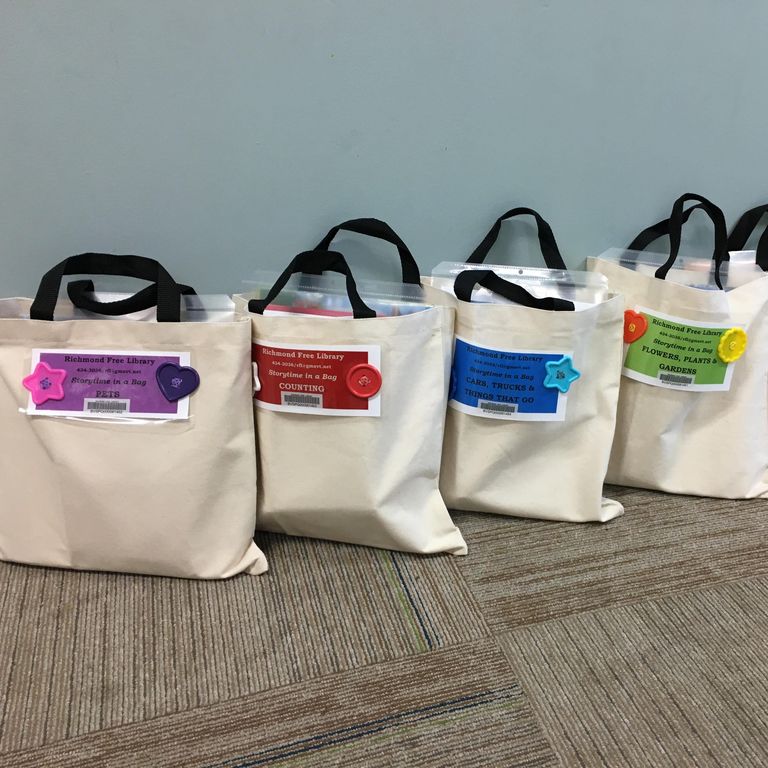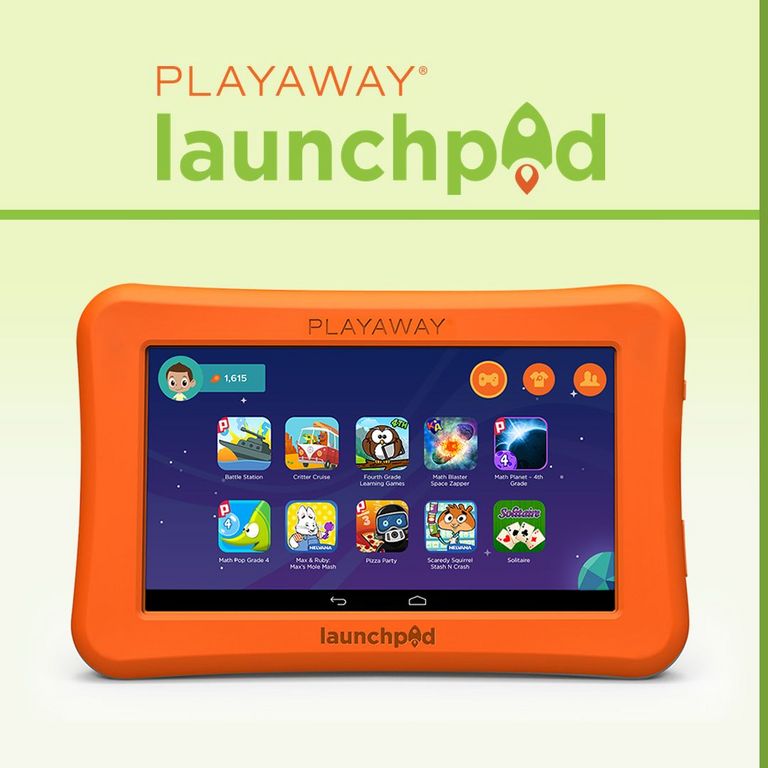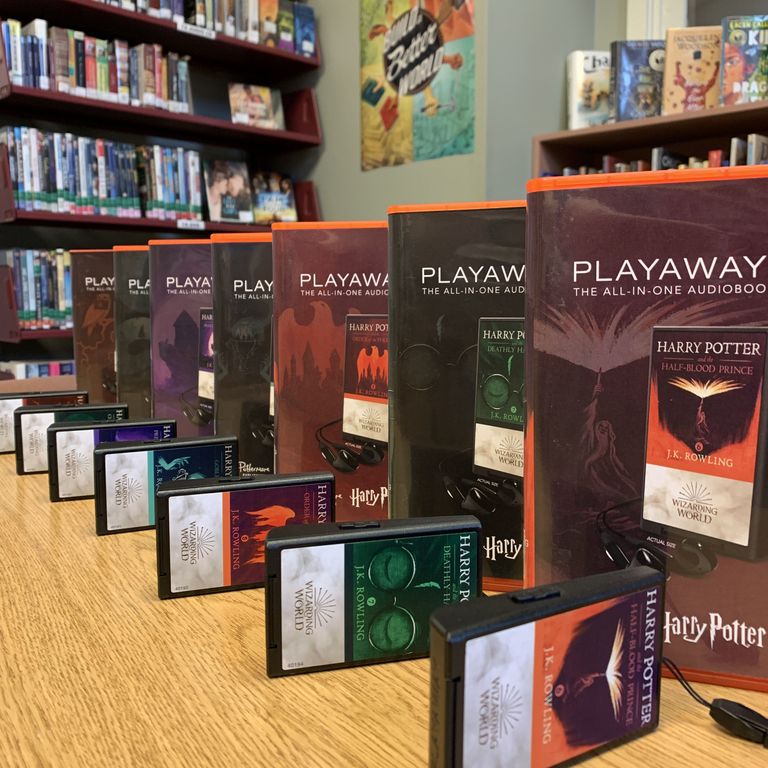 VOX BOOKS
Vox Books are slim audio devices that live in beautiful full-size picture books. The permanently attached VOX Reader transforms an ordinary picture book into an all-in-one read-along. There's no need for computers, tablets, or CDs. Children simply push a button to listen and read. We are launching a collection of VOX Books in February and know that children will love them and parents will love occasionally letting someone else read the story. VOX books will circulate just like picture books and will be shelved in a special location in the picture book room.
STEAM KITS
STEAM is the acronym for Science, Technology, Engineering, Arts,and Mathematics. We have ten different STEAM Kits ready for families to take home that will provide young learners with introductory knowledge and skill building in important subject areas. Kits contain books, toys, games, tools, and instructions. Subjects include: The Universe, Robots and Coding, Money and Math, Food and Nutrition, Yoga, Music and Meditation, Backyard Bird Watching, Electricity, Structural Engineering, Magnets, Measuring, Storytelling, The Human Body, Ukulele, Bananagrams Word Game, Toppling Dominoes, and Water Quality. Each kit lists an appropriate age/grade range though most are appropriate for PreK through Grade 3. Look for what's available in the picture book room.
PLAYAWAYS
A Playaway is a small all-in-one, pre-loaded audio device that gives users the portability and freedom to take their audiobook anywhere they want to go. No connectivity or downloads needed. We have a wide selection of youth Playaways which are perfect for car trips, quiet time or anytime a good story is welcome.
STORYTIME BAGS
We've made storytime at your house easier than ever. We have put together ten themed Storytime Bags. Each Storytime Bag contains books, songs, rhymes and a sheet of stickers to keep. Themes include: Pets and Other Animals; Farms and Gardens; Letters and Numbers; Things that Go; Friends and Family; Seasons and Weather; Magical Cratures; Diversity and Inclusion; Silly Books and The Great Outdoors. Request one of the bags today by calling or emailing.
LAUNCH PADS
Launchpads are preloaded tablets that are curated with collections of learning apps and videos for young children and are ready to play right off the shelf. The simple, easy-to-use interface is 100% secure, and requires no download time or Wi-Fi. They offer a fun, interactive way for young children to build literacy, math, and life skills and can be used anytime, anywhere. Find them in the picture book room.
The Vermont Golden Dome Book Award formerly called The Dorothy Canfield Fisher (DCF) Book Award was created to honor excellence in children's literature. Each year since 1957, Vermont students in grades four through eight have selected their favorite book from a list of 25 nominees. It is recommended that students read at least five of the year's nominated titles before voting. Check out the special "Golden Dome" shelf in the YA Room to see which titles are currently available.
https://libraries.vermont.gov/sites/libraries/files/YouthServices/VGDA_NominationList_2023.pdf
We have loads of Legos. Periodically we offer five-week sessions of after-school Lego Club. Lego enthusiasts work together or separately to build amazing projects. No Registration is necessary, just come play! Watch the NEWS section of this website for information regarding upcoming or in-progress sessions of Lego Club.
THE NEXT FOUR-WEEK LEGO CLUB SESSION WILL BE ON TUESDAYS, NOVEMBER 7 - 28 from 3:00 - 4:00 pm.
Baby Books and Baby Brunch
The library dedicates a picture book to all new Richmond babies. Each spring families with new babies are invited to the annual Baby Brunch where they can enjoy tasty muffins, and meet other new parents and their child's future classmates. Each baby is honored with a new picture book placed in the library collection bearing a front page plaque with their name and birthday. Want to know which book is dedicated to your child? We can look up special baby books dating back to the year 1997, when we began this program.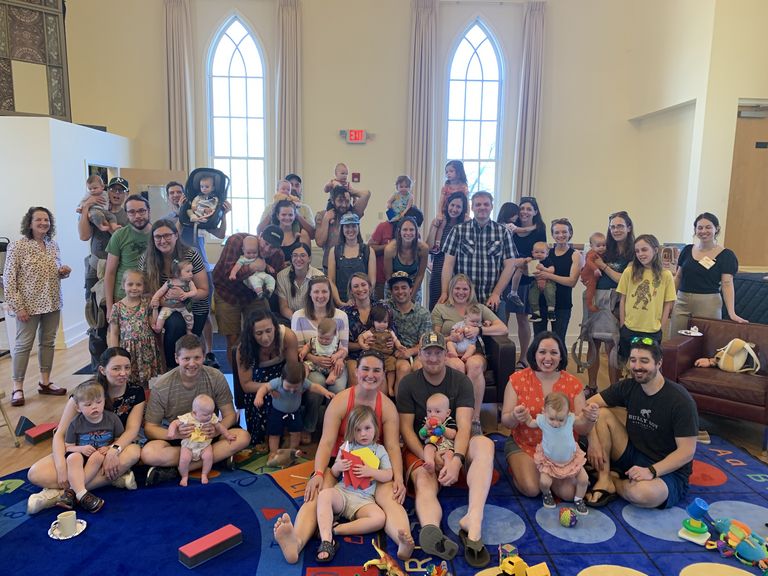 Storytime Outreach to Richmond Childcare Providers
This outreach program brings storytime out into the community. Children and caregivers enjoy stories and music making with a focus on the early literacy skills necessary for strong reading readiness upon entering school. Bins of library books are dropped off and picked up every few weeks. If you operate a childcare business in Richmond and have not participated in this program in the past, contact Wendy at (802) 434-3036 or wendy@richmondvt.gov for more information and to sign up.